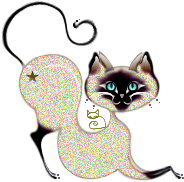 About us....
Our cattery in the neighbourhood of our capital city Bratislava in the Slovakian Republic, registered in FIFE.
Breeding is our hobby. Our sweeties are living with us in our house. Their preferred place is the wintergarden with the scratch tree and their toys. Here they have the total view to our garden. Here are our sweethearts staying the whole day..
Our target is to breed high quality and healthy cats as well as new generations of Maine Coon cats.
Our animals are regularly vaccinated and tested:
Gentest:
- HCM N/N – Parents

- PKD1 gentest – 07/2009 Melbourne, AUS - = neg.

- SMA – 07/2009 Melbourne, AUS – negatíve = neg.
Our Cats are vaccinated regulary against:
Cat Flu

Cat pestilence, Calicivirus

Rabies
and dewormed every 3 months.
Thanks to all visitors to come and visit my pages. I wish you lots of fun...